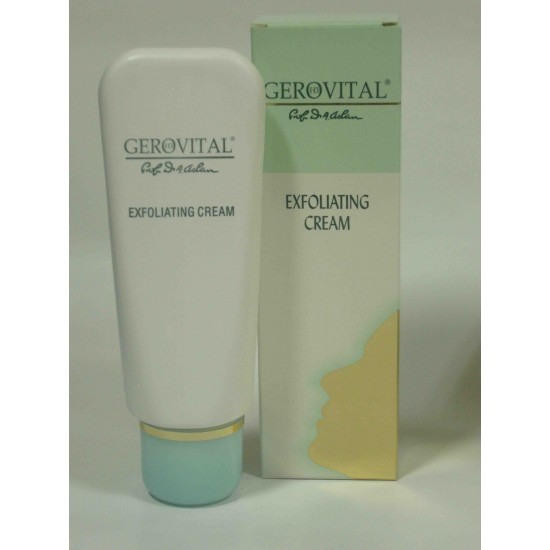 -50 %
Exfoliating Cream for oily and Normal Skin
Stock:

In Stock

Model:

كريم
- it is recommended for dry and sensitive skin and it has a soft cleansing action.
- it removes dead cells from the tough layer surface due to the action of the
exfoliating microgranules.
- it frees pores and simulates the exchange of nourishing substances of the skin.
- It delays the Natural aging of the skin and prevents the premature aging of the skin
Effects: it leaves the skin clean, soft and bright.
Apply: Apply once a week on the face and spread uniformly a thin coat with your fingers tips.
Avoid eyes and mouth areas. and let it work for 10 – 15 minutes.
Remove it through a gentle massage then apply a Gerovital H3 tonic lotion for oily skin.