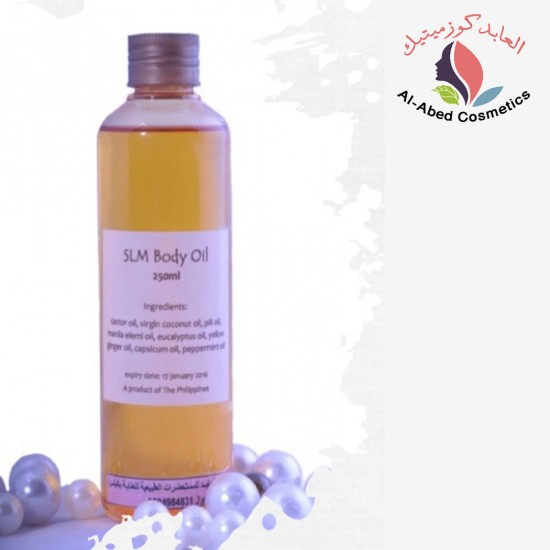 Caster Slim Body Oil
Stock:

In Stock

Model:

سائل
A special natural oil for slimming, burning fat and tightening the contouring areas
of the body such as the abdomen, waist, chest, buttocks and thighs.
Black lines resulting from pregnancy and childbirth. It is also used to treat cold and
flu by putting a little oil on the chest and neck

Oil Ingredients: A group of natural oils such as caster oil, coconut oil, eucalyptus oil and ginger oil

And pepper oil and peppermint oil.

How to use: Use:
Twice a day during 5 days and then only use it once a day, where it is placed on the body and works with massage
Light in the palm of the hand for 10 minutes and the massage will be accompanied by heat that burns fat and tightens areas,

It is preferable to use after bathing and drying the body of water and preferably used at night before bedtime and has no
damage to the skin it is classified and medically certified.